Better2Know is the global leader in private sexual health testing services, with hundreds of centres across Africa, and around the world. We provide specially designed screens to detect combinations of infections, as well as individual testing for a range of STIs, including HIV. Our completely confidential service offers same or next day appointments in popular locations such as Nairobi, Johannesburg and Cape Town. Please see the table below for our list of tests, screens and prices. If you cannot see what you want please contact us.
Tests, Screens and Services
Test
Description
Price

Platinum STI Screen (28 days)

HIV 1 and 2 and p24 antigen
Chlamydia
Gonorrhoea
Syphilis
Hepatitis B
Hepatitis C
Herpes Simplex 1 and 2
Mycoplasma
Ureaplasma
Gardnerella
Trichomonas

$795
(14 day incubation)
-------
$495
(28 day incubation)
Full STI Screen

HIV 1 and 2 and the p24 antigen
Chlamydia
Gonorrhoea
Syphilis
Hepatitis B
Mycoplasma
Ureaplasma

$295
Peace of Mind

Chlamydia
Gonorrhoea
Syphilis

$195
Early Detection Screen

HIV 1
Hepatitis B
Hepatitis C

$495
Hepatitis Screen

Hepatitis A
Hepatitis B
Hepatitis C

$295

Comfort Screen

(a urine only screen)

Chlamydia
Gonorrhoea
Herpes 1 and 2 (current infection)
Mycoplasma
Ureaplasma
Gardnerella
Trichomonas

$295
HIV 28 Day Test
HIV types 1 and 2 and p24 antigen
$110
($70 if added to a screen)

Herpes Test
(No Symptoms)

Herpes test by blood, this test will determine whether you have Herpes Type I or Type II or neither
$125
($85 if added to a screen)
Hepatitis B
A blood test for Hepatitis B
$110
Hepatitis C
A blood test for Hepatitis C
$260
Syphilis
A blood test for Syphilis
$110
Chlamydia and Gonorrhoea
$160
HIV and STI Testing For You
Better2Know's efficient and anonymous STI testing is available throughout the African continent. Our tests and screens are designed and reviewed by a panel of sexual health specialists to ensure you get the peace of mind you need. For those people more concerned about HIV, we have three types of HIV tests, depending on when you may have been exposed to the infection.
The 10-day test is available on its own and as part of the Early Detection Screen, and is one of the most accurate test at this stage of incubation. Though this is an extremely efficient screen, it remains advisable to retest within one to three months if you receive a negative result.
Our 28-day test is suitable for those who may have been infected at least four weeks before getting tested. This is a highly reliable, fourth generation HIV test.
The Instant HIV test is appropriate 26 days after potential exposure. This popular testing option detects both types of HIV as well as the p24 antigen, with results available within 30 minutes of providing your sample. Call our Patient Services team to locate your nearest Instant testing clinic.
Better2Know can also provide you with an HIV certificate, just notify our Patient Services team upon booking your appointment. For more information on our HIV testing services, select the HIV tab at the top of the page or refer to the table above.
Booking Your Appointment
To book a test at any of our African clinics, call our experienced Patient Services team today using the contact details above. Our friendly staff will answer your questions and organise your appointment. You can also make a booking online by selecting the Book Now button at the top of the page.
Better2Know accepts the following methods of payment: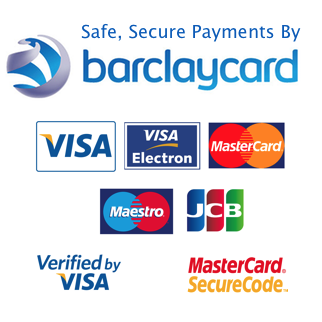 If you have any questions relating to Better2Know's products and services, contact us today at info@better2know.com.